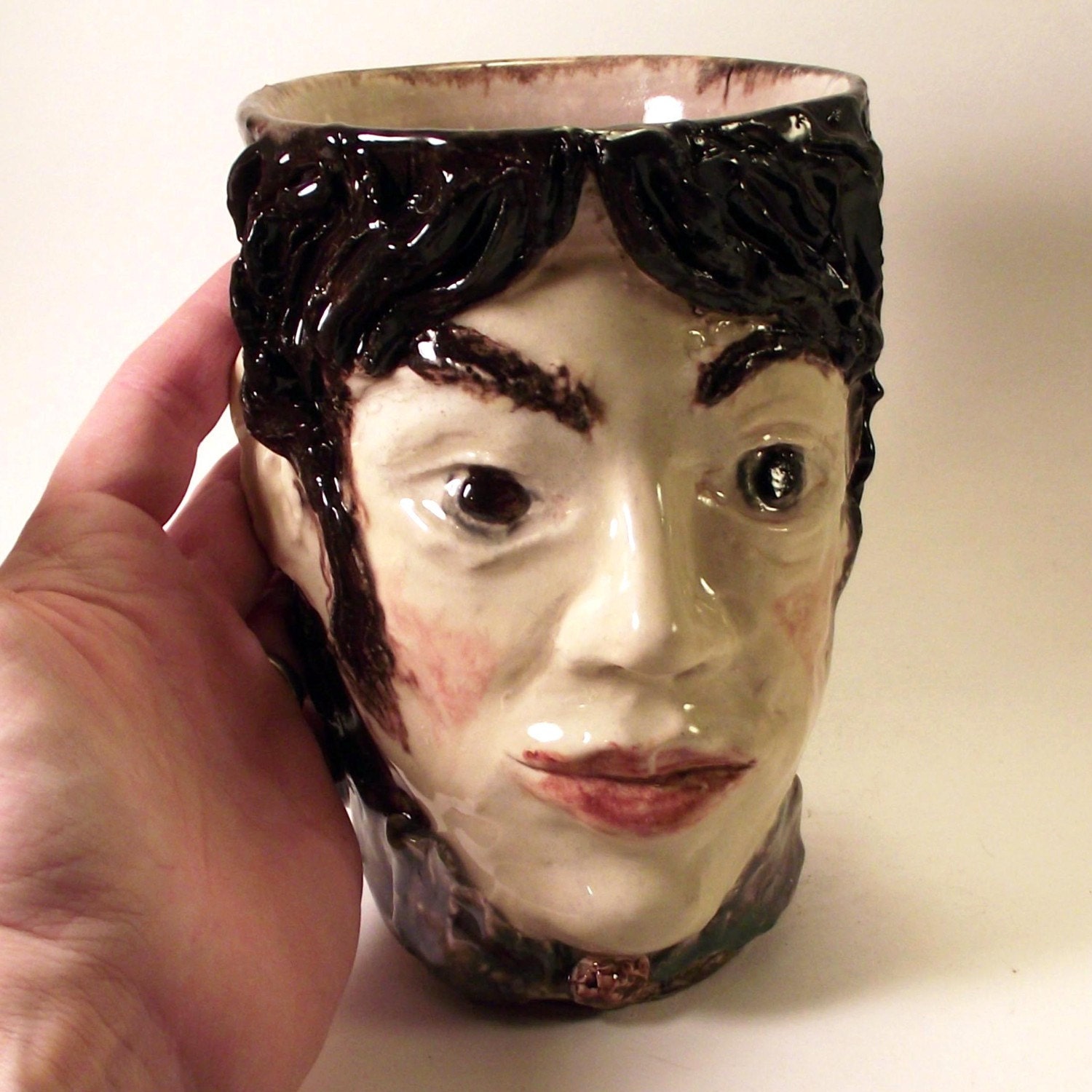 This beautiful and large face vase would look wonderful with a spray of tulips sprouting from his head. The sculpted face, created by Montana artist Kate Bertin, was intended to be an elf, as in the Lord of the Rings stories. He DOES look very elfin - but along the way, he acquired a Victorian-era, beautiful young man kind of look.
Kate threw the vase on a kick wheel, then sculpted the fine features. A...
Click Here to Visit My Etsy Shop!