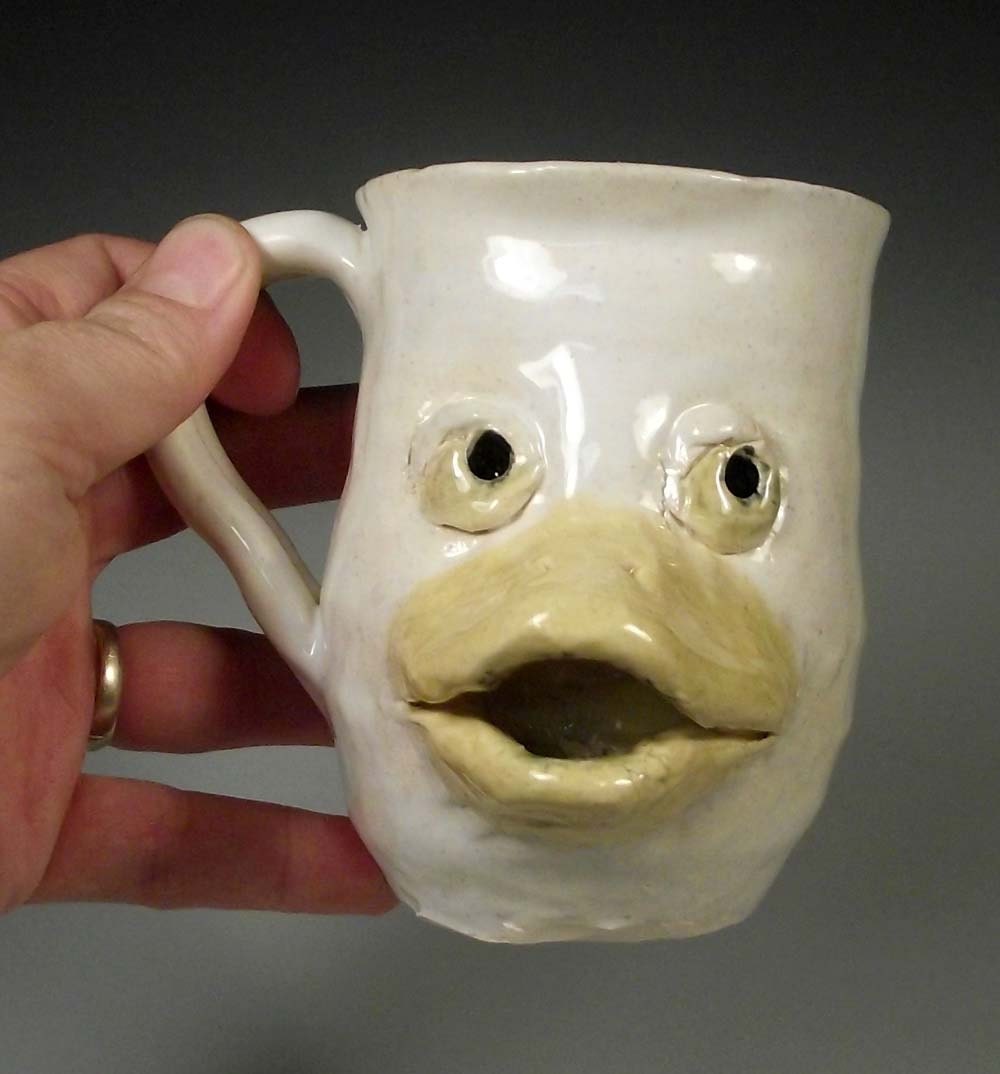 This adorable duck mug is one-of-a-kind fun! Hand thrown on a kick wheel by Montana artist Kate Bertin, the duck is then hand sculpted, fired, glazed and then fired again for a unique look that will make you the envy of the coffee klatch.
The duck can be microwaved, but we recommend hand washing, just to be on the safe side. All glazes are lead free and food safe.
Click Here to Visit My Etsy Shop!