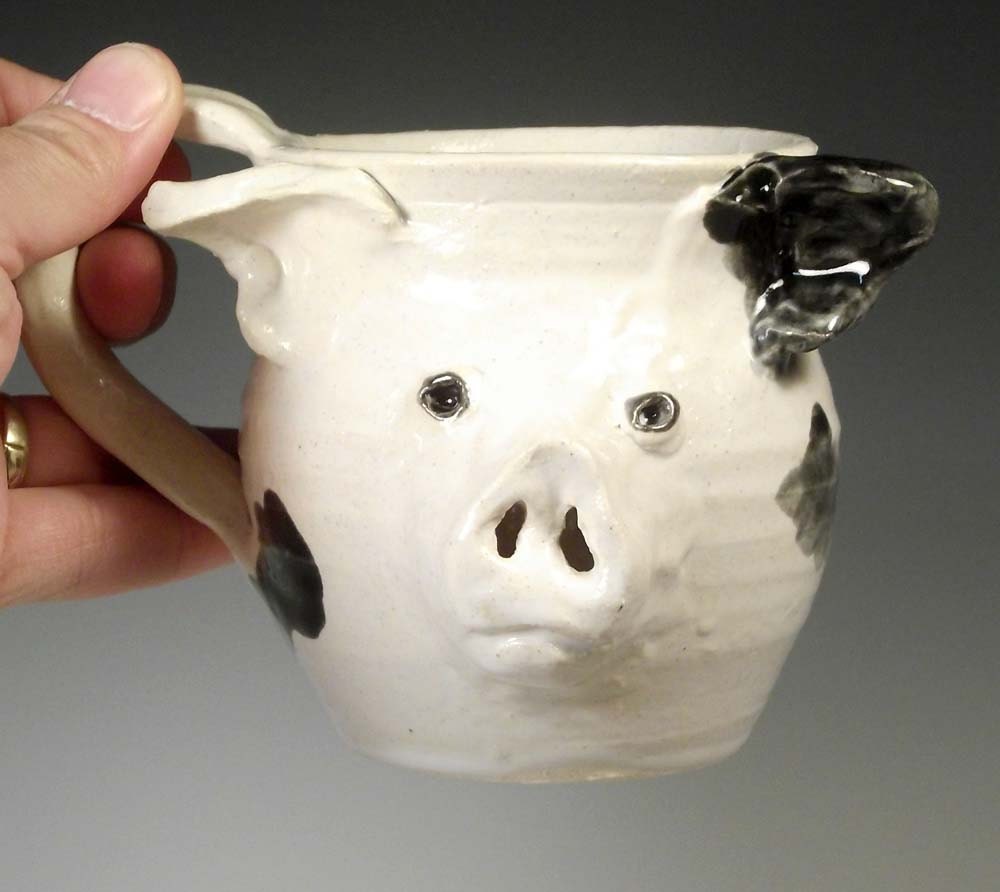 With a wry look on his face, this black and white pig mug looks like he is wondering "why?" Well, why not! This mug is the first black and white pig made by Montana artist and potter Kate Bertin.
Hand thrown on a kick wheel, the pig mug is then sculpted with a one-of-a-kind pig face. Although artist Kate Bertin has made many other pig mugs, the hand sculpting process guarantees that each one has its own unique PIGANALITY!
Click Here to Visit My Etsy Shop!