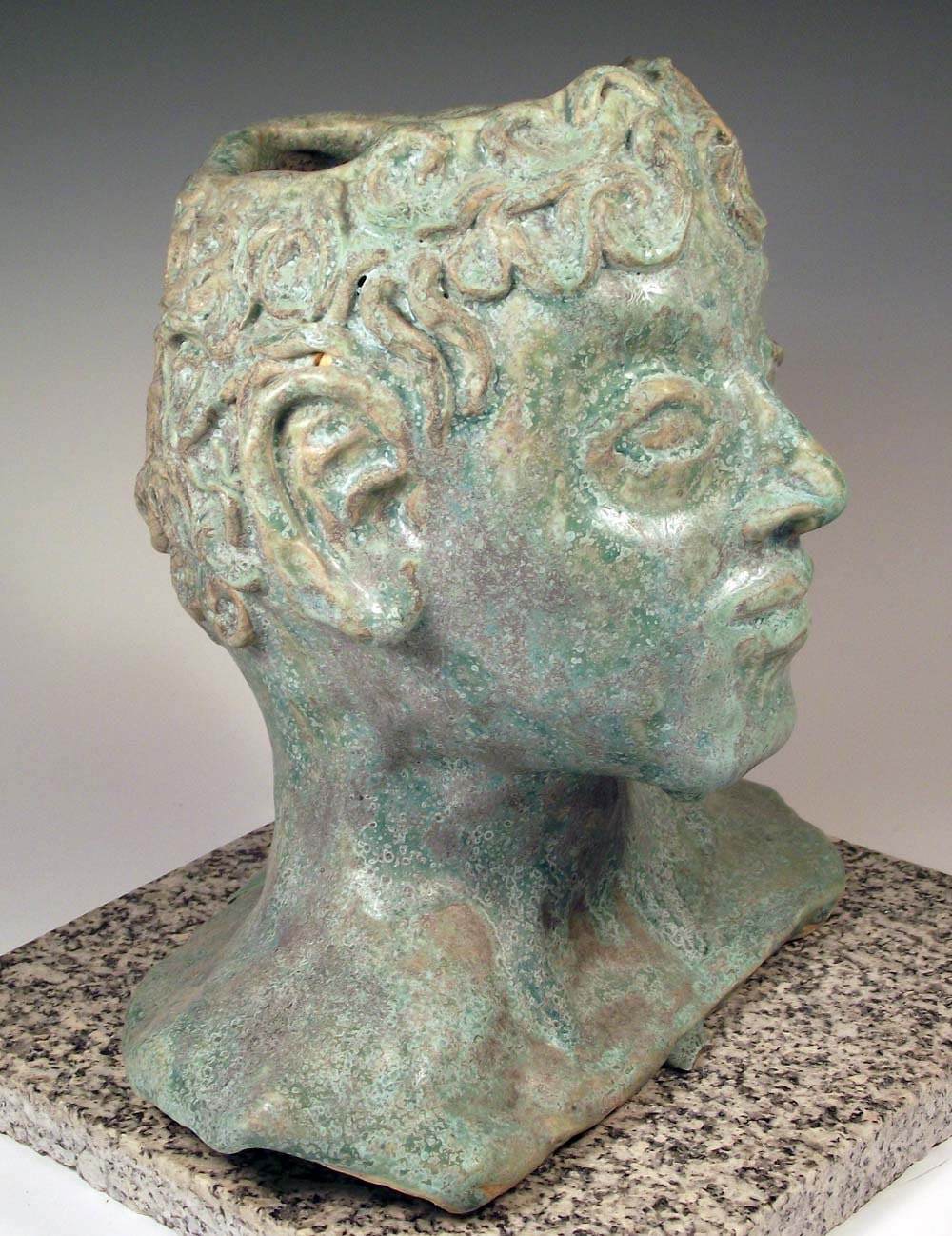 Own your own piece of classical Greek antiquity! Well, ok, so he only LOOKS like a classic Greek bust. He's still a wonderful conversation starter and a unique and functional work of art.
Hand sculpted by Montana artist Kate Bertin, the planter/bust was glazed with a beautiful antique copper matte glaze. The head is hollow with a water drainage hole, and could be used for live plants - but we recommend silk, just for simplicity.
Click Here to Visit My Etsy Shop!