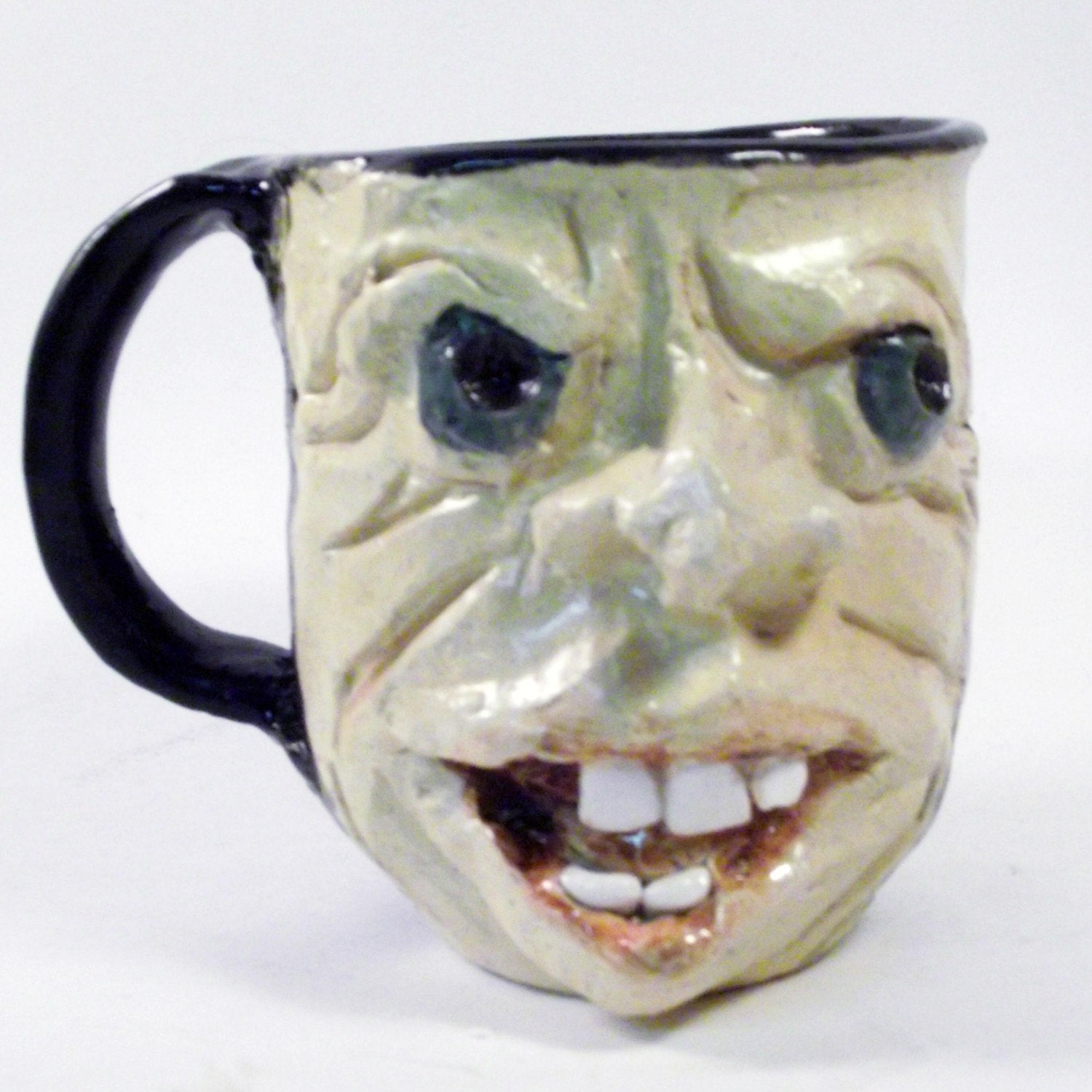 This is how I feel in the morning before I get my cup of coffee!
Mad Mug Max (or any other "M" name you can think of) is a one of a kind creation by me, Montana artist Kate Bertin. He is hand thrown on my kick wheel, and then sculpted to create the unique and funny face. His eyes are green, his teeth are white, and his grimace is as big as it gets!
Click Here to Visit My Etsy Shop!