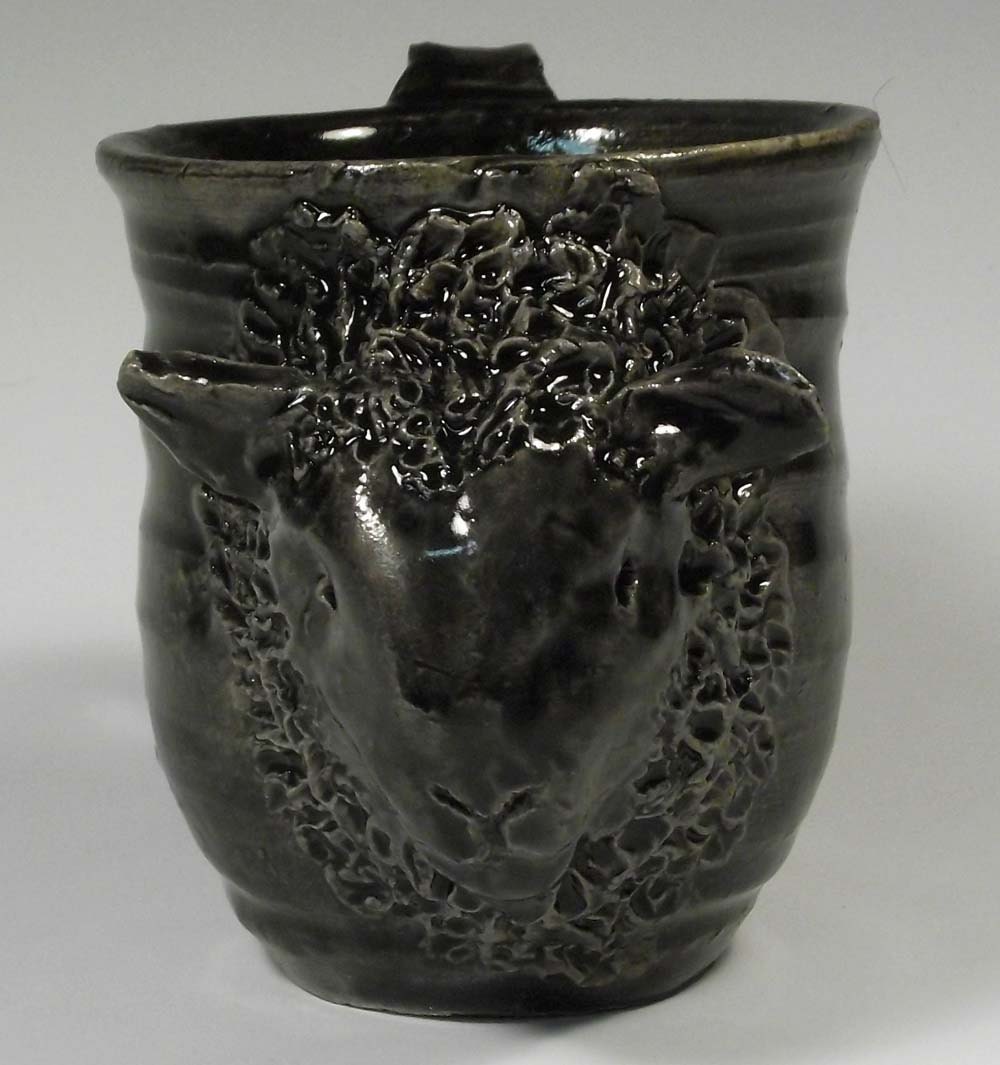 He's the black sheep of his family, but he's anxious to have a home in YOUR barn! This sheep mug will happily serve your morning tea, coffee or cocoa!
Kate threw the mug on her kick wheel, then sculpted the it into this one-of-a-kind creation. The sheep was then fired, glazed and fired again to Cone 6, creating a durable piece of usable art.
Click Here to Visit My Etsy Shop!