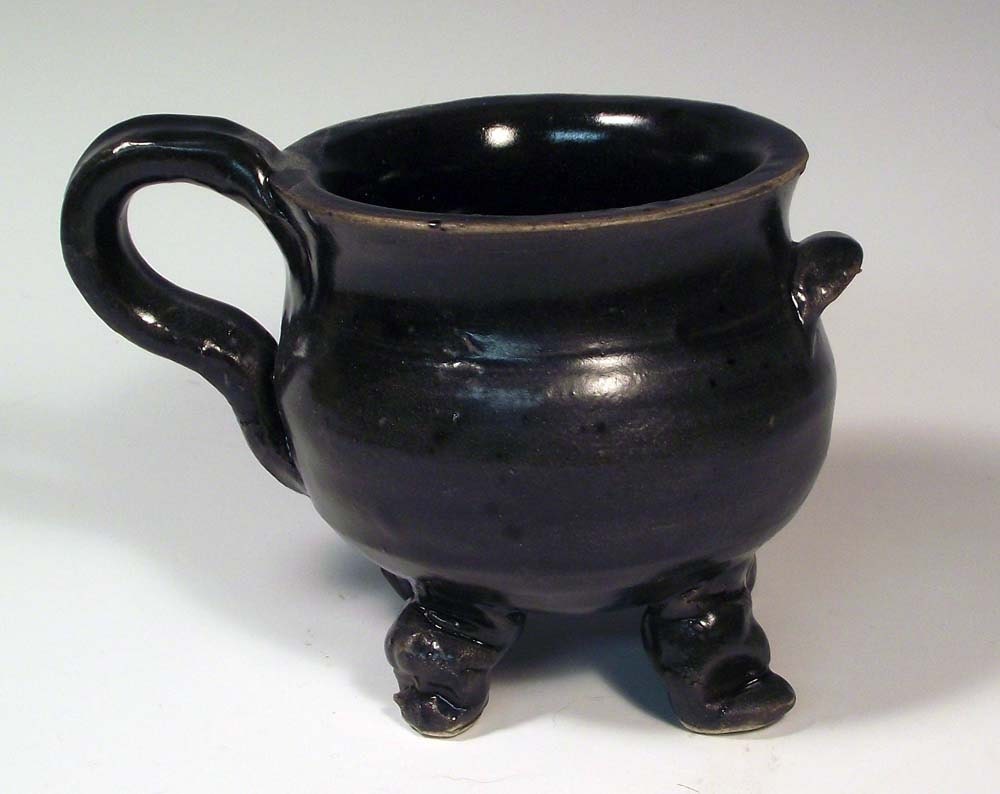 This one-of-a-kind, hand thrown pottery mug with a wide, fat belly and slightly smaller mouth, so you can carry it around easier without spilling your brew. The bottom of the pot is rounded like an old-fashioned cauldron. Look closely, and you will see the feet are dancing! Handles are added along with feet, to create a stable, magical way to enjoy your morning tea or coffee.
If you don't watch it...
Click Here to Visit My Etsy Shop!