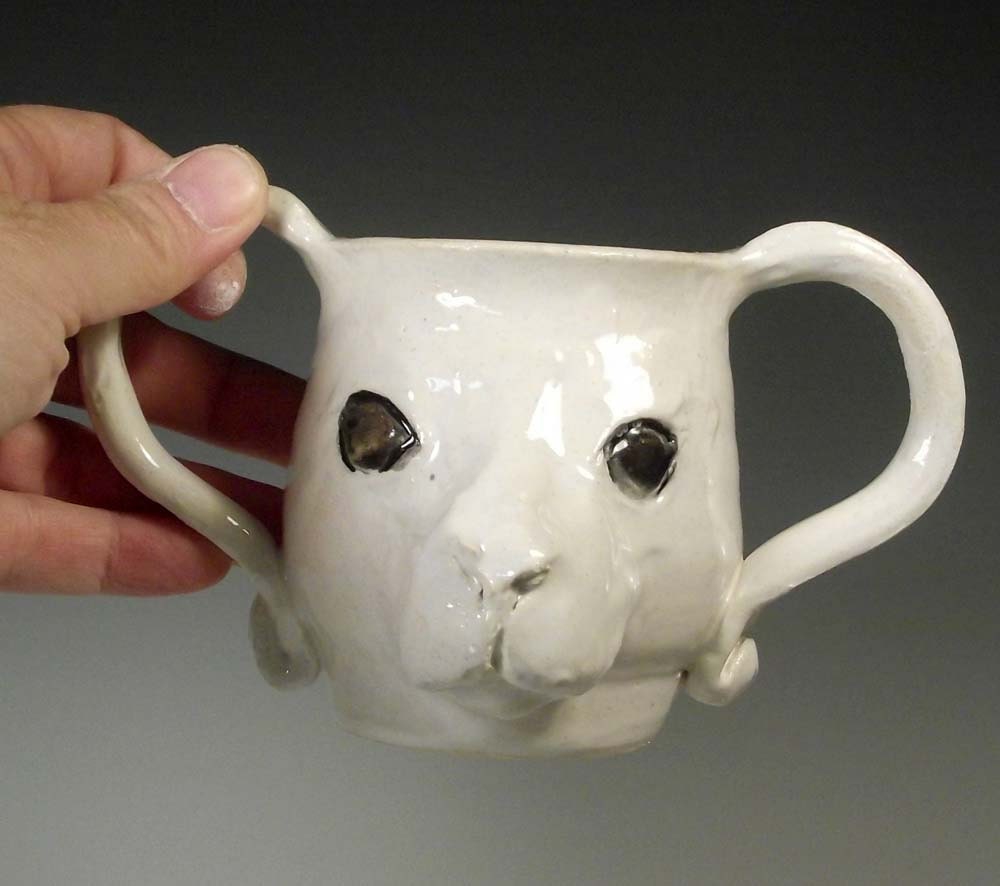 Funny Bunny! This one-of-a-kind white rabbit mug has handles... er, ears... on both sides of his funny bunny face, and huge black eyes to keep watch.
The mug was hand thrown on a kick wheel, and then sculpted by Montana artist Kate Bertin. The handles... ears... were pulled and then attached to the mug, which was fired, painted with a black underglaze for detail, glazed with a glossy white glaze and fired to Cone 6 for a durable finish. Microwave safe.
Click Here to Visit My Etsy Shop!